Martin Green has found the 'final' Aladdin's Cave, and written about the last Rovers to be registered.
I thought I would write an article about the last new and available Rovers at one of the last of the die-hard Rover dealers. John and Tim of AE Wilcox have registered the last 6 Rovers on their site and it was beautiful to see all the range line up for one more group picture before they got released for sale.

The one interesting fact in one of the cars a Rover 45 reg number is the last one off the line, right hand drive car chassis number ending in 657815. WX08 DXF, a firefrost red 1.8 hatchback has just 7 miles on the clock with a lovely ash brown interior. This car which is the last right driver car off the Longbridge line has a sister car WX08 DXG which is chassis number ending 657813 this car is also a firefrost red hatchback with only 37 miles on the clock . These two cars were hand built at the end of the track when MG-ROVER finally finished producing vehicles. If you are wondering, there was no 657814 so these two are the last two slightly out of sequence.

On the next look around the aladdin's cave, the last Rover 25 to be registered, WX08 DXC chassis number 804068, was one of the cars on the line being made during MG-Rovers normal operations. The interior boasts full soft leather and wooden door handles and new dashboard layout. It was nice to see that new car smell was still apparent with only 42 miles on the clock.

I kept on going around looking like a kid in a sweet shop and the next gem was the Rover 75 tourer on an 08 registration. In the beautiful Tempest grey or other wise known as x-power grey. This one was being used by the garage owner, and the mileage on this one was 3044 miles, a 2.0 litre diesel engine CDTI.
It had light smokestone leather interior and was an automatic. This car was fully loaded and with 17" wheels looked excellent. This car was stock which was made before the MG-Rover crash, chassis number 349739.

The next thing I knew was the garage were phoning one of their customers to come down to have a photo line up with the final MG-Rover cars on offer. To my surprise this was a Rover Commerce van (R25) WX08 DXJ chassis number 804568 was also stock but this one was already sold. John, a lovely man drove 25 miles to line up his Rover 25 van in Dover white with only 825 miles on the clock. A Big thank you to him to give us Rover nuts some shots of his car.

I though I would share this final treat with Rover enthusiasts, I hope you enjoy the pictures. Please remember AE WILCOX are looking to sell the 25 etc to Rover enthusiasts to prevent them becoming forgotten history.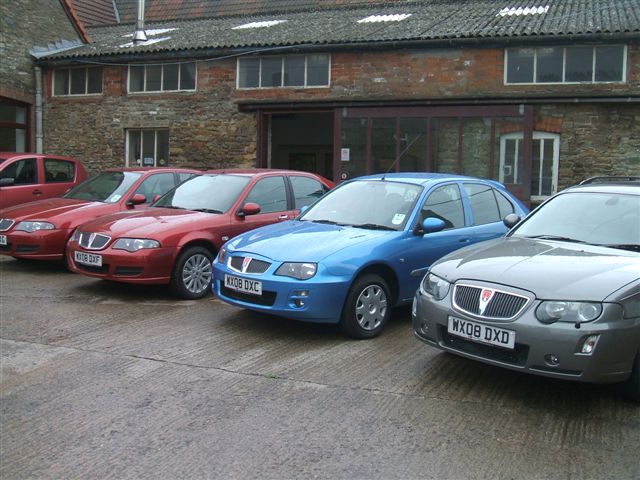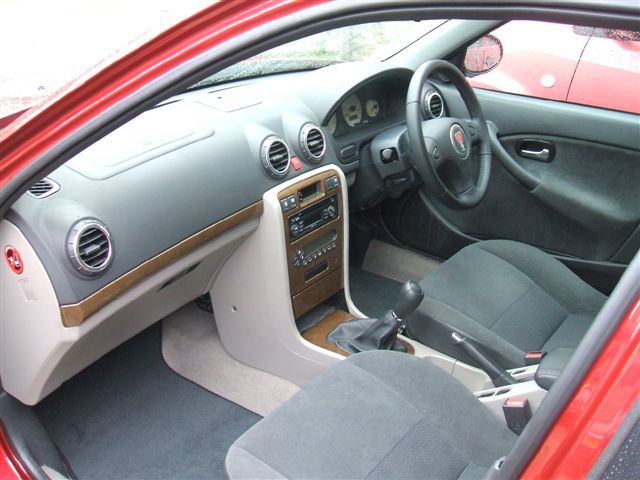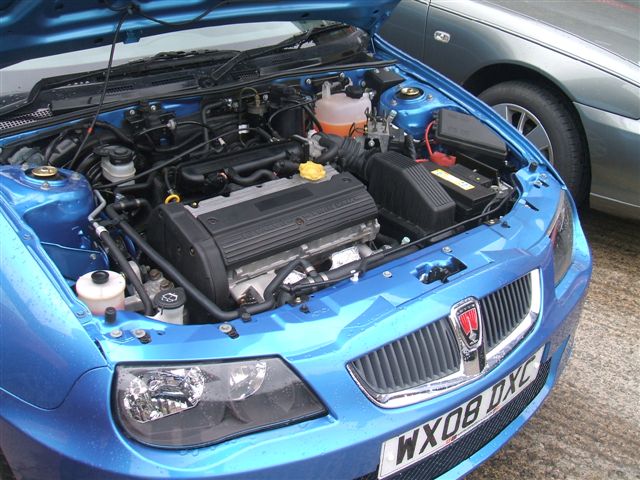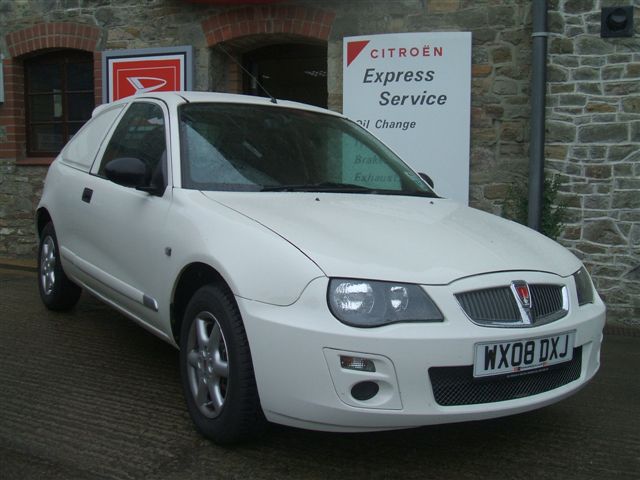 AE WILCOX & SON LTD - Wickwar, Near Chipping Sodbury, Gloucestershire. Tel: (01454) 294213